THE TOP TEN Barbecue Restaurants in Atlanta

From smokehouse to hoghouse and roadhouse, we've rounded up the best in barbecue. Sure, preferences abound when it comes to matters of the grill. So maybe it's a pulled pork sandwich on squishy white bread you crave or Texas brisket with a side of coleslaw and sweet tea. One day you might like your ribs slathered and glazed in tomato sauce; the next day rubbed with special spices; and the next marinated and drenched in tangy vinegar. Whatever your pleasure, try one of these Top 10 spots, presented in alphabetical order, for the best barbecue around.
From smokehouse to hoghouse and roadhouse, we've rounded up the best in barbecue. Sure, preferences abound when it comes to matters of the grill. So maybe ...  
more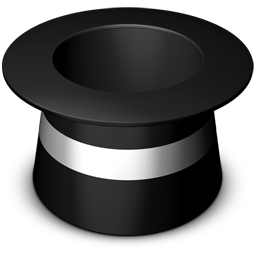 Dusty's Barbecue
1815 Briarcliff Rd. NE, Atlanta, GA 30329 / 404-320-6264
Carolina-style barbecue has its own special character, and typically is served as a chopped-pork sandwich with cole slaw on top. The sauce is vinegar based and is seasoned with black pepper, and typically has either no tomato or very little. Furthermore, in North Carolina, hush puppies, which in Georgia are only served with fish, are a standard accompaniment. In Atlanta the best-known purveyor of this style of barbecue is Dusty's, where you get a superior chopped-pork sandwich and a sizzlin' hot barbecue sauce is an option for those who live dangerously. The hush puppies are well worth the calories, plump and fluffy with a crisp exterior. North Carolina barbecue traditionally doesn't include ribs, but these guys do baby-backs, and the barbecued chicken is tender and flavorful. The side dishes are pretty good, such as the Brunswick stew, not typically associated with either Carolina, and baked beans. No alcohol is served. The entire restaurant is nonsmoking.
 
 

Fox Bros. Bar-B-Q
1238 DeKalb Ave. NE, Atlanta, GA 30307 / 404-577-4030
Jonathan and Justin Fox, identical twins, have filled the former garage spaces with patrons eager for this topnotch 'cue. A separate structure with a 'cue contraption keeps the smoking going over hickory wood, so the smoke doesn't invade the dining space. Innovative nibbles include fried squares of mac 'n' cheese rolled in crumbs and deep-fried, so the cheese is creamy and the outside is crunchy. Baby-back ribs have the proper slightly pink color at the bone---the so-called "smoke ring"---that proves they were cooked over wood. The meat is tender but just slightly resistant to the bite, as it should be. Smoked chicken comes with rarely seen white barbecue sauce. Ask for some to go with the smoked beef brisket, best enjoyed sliced, not chopped. The Fox standard 'cue sauce is medium-bodied and just slightly tangy. Pulled pork is spot-on, too. Brunswick stew and all sides are made with fresh ingredients and it shows, and don't pass up the green bean casserole when it's offered. Banana puddin' is the sole dessert.
 
 

Harold's Barbecue
171 McDonough Blvd., Atlanta, GA 30315 / 404-627-9268
Begun by Harold Hembree in 1947, this stalwart of barbecue sits in the very shadow of the Atlanta Federal Penitentiary, once the abode of Al Capone, and draws a wide mix of loyal patrons, from suit types to law enforcement folks and jeans-clad hard-working people. The ribs don't impress us as much as the chopped barbecue sandwich. Whatever you order, make sure to have the Brunswick stew and the cracklin' cornbread, which is cornbread containing bits of rendered pork fat meat. No alcohol is served.
 
 

KC Pit BBQ
234 Hilderbrand Rd. NE, Sandy Springs, GA 30328 / 404-459-6497
Kansas City barbecue is known for its way with beef brisket, slow cooked until it's tender, and for a specialty known as "burnt ends," the outside meat trimmings. These are sweet and moist, not overly "burnt." All that and more is available here. We like the meat but think the sauces---classic, thick, tomato-based Midwestern style---are somewhat puny in seasoning and rely too heavily on celery seed. The spicy version isn't spicy at all, for instance. Mac 'n' cheese is terrific, and so are the collard greens and Brunswick stew. Also served are smoked turkey and KC-style sausage, plus decent pork ribs. Lamb is a must-try. Wings, onion rings, catfish and a host of other dishes round out the offerings. Availability of many meats is erratic, a real annoyance when you've driven miles for brisket and they're out at lunchtime on a Friday. Fans fill the joint most evenings, so come early to avoid a mob scene.
 
 

One Star Ranch
25 Irby Ave., Atlanta, GA 30305 / 404-233-7644
This little piece of Texas in the heart of Buckhead takes ribs seriously, and the Texas ribs are the best. Hours of slow cooking yield a fall-apart-tender product that's monstrous and meaty. Side dishes to savor include terrific beans. Onion rings are plump, and the chili is full of flavor and spice. The baby-back ribs are okay; good smoked chicken and smoked turkey take the heat off those who won't eat red meat. Farai Jana, originally from Zimbabwe, oversees the cooking in both establishments, the other located at 732 N. Main St., Alpharetta, 770-475-6695.
 
 

PR's BBQ
302 Tri-County Plz., Cumming, GA 30040 / Cumming, GA 30040
Superimposed on the top of this simple freestanding building are the apparent remains of a single-engine plane, a testament to the establishment's founder, who was known for his fondness for flying. Land here for a lovely barbecue sandwich and very good ribs. Grab a tray and tell the young folks at the buffet line-up what you want. Broccoli casserole is an unusual side dish for barbecue, but it's one of the draws. Barbecued chicken is tasty, as well. Don't pass up the blackberry cobbler if available. Although it's a bit sweeter than we'd like, it's still several cuts above the crowd. Before you sit down, step over to the sauce cart to dab on some of the very good thin, vinegar-style hot sauce. Beer is available, unusual for good 'cue joints.
 
 

Rib Ranch
2063 Canton Hwy., Marietta, GA 30066 / 770-422-5755
Taking its "cue" from Texas, the Rib Ranch is famous for huge beef ribs that are falling-apart tender thanks to hours of slow cooking. Smoked first, then grilled, the ribs have a caramelized exterior that is something to behold and taste. Savory side dishes include terrific baked beans and fair macaroni and cheese. Brunswick stew is oddly vegetarian, with okra as well as the lima beans, but very tasty, if utterly unorthodox. Coleslaw is the crispy sort, not overly dressed with mayonnaise. The sausage is fine as are the pork ribs; smoked chicken and smoked turkey rescue those who don't want red meat. Beer is the libation of choice, but some very average wine is served.
 
 

Rolling Bones
377 Edgewood Ave. SE, Atlanta, GA 30312 / 404-222-2324
A 1940s-era garage has been hammered and hornswaggled into shape as a 'cue joint. This take on noble 'cue could be described as "Texas on the Hooch," so instead of hickory or oak, the preferred wood is mesquite with some kept in constant soak out back. Pork ribs are the only concession to local tastes; they're meaty and flavorful, although seasoning seems downscaled a mite too much. The two sauce options (get it on the side) are well constructed, but our vote goes to the spicier version. Deeply smoked beef brisket is tender, and the Texas hot links are beautifully seasoned and properly spicy on their own; mesquite-grilled chicken is available as well. First-rate cole slaw and vibrantly seasoned mustard greens make great sides. Beer is the only alcohol.
 
 

Smokejack
29 S. Main St., Alpharetta, GA 30004 / 770-410-7611
Suburban barbecue rarely makes the grade, but Smokejack is an exception. Executive chef John Umberger has this fare figured out. Start with an appetizer of fried pickles, a Southern treat usually seen more in Mississippi than in Georgia. They're hot and crisp, and come with a mildly spicy mayonnaise "pink sauce" for dipping. Pulled pork with a proper South Carolina-style mustard sauce is spot-on. Tasty sides include a fine shredded (not chopped) cabbage slaw and corn pudding. Foregoing Brunswick stew in favor of smoked brisket is probably a good idea, as most of this suburban audience is from other parts of the U.S. Other non-'cue main dishes include grilled barbecue-glazed salmon and trout. Bypass the underwhelming wine list and go with any of the fine beers, such as local brews Red Brick and Sweetwater. For dessert, the chef makes a variety of in-house treats.
 
 

Spiced Right Smokehouse Barbecue
5364 Lawrenceville Hwy., Lilburn, GA 30047 / 770-564-0355
Rob Holloway did a total overhaul on the building and interior of this Lilburn 'cue landmark, so gone is the line-up of trophies won by the previous owners, as well as the buffet bar. Grilled items have been added to the barbecue---such as steaks---but 'cue is what you come for. It is nicely smoked and seasoned, and merits being savored without the nonetheless quite delectable, well-balanced tomato-based sauce, available either mild or hot; the latter has fine body and tang, without being scorching. Moreover, the 'cue comes without sauce and sauce is not mixed in with the pulled pork---the right way, in other words. The corn soufflé makes an unusual side dish that's custardy and appealing, and the Brunswick stew is fresh tasting and well seasoned. Be sure to request ribs from the middle of the rack, as the ends can be a bit dry and over-charred. Beer is available, the right quaff with good 'cue.
 
 

(all people watching this list)
MORE LISTS
RECOMMENDED LISTS