THE TOP TEN Best Brunch Restaurants in Maryland Suburbs (DC)
The most versatile—and decadent—meal of the week, brunch with family and friends is a great way to enjoy gourmet food on a laid-back weekend. Linger over strawberry waffles, have a hearty starter of an omelet with crispy bacon, sip a glass of Champagne, or dive into a succulent plate of crabs' legs. Anything goes at this not-quite-breakfast, not-quite-lunch event. We've done the legwork for you, so just sit back, relax, and browse our list of the best restaurants for brunch in Maryland Suburbs (DC), presented in alphabetical order.
The most versatile—and decadent—meal of the week, brunch with family and friends is a great way to enjoy gourmet food on a laid-back weekend. Linger over str...  
more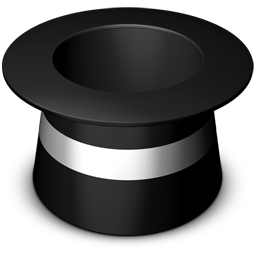 Acacia
129 N. Market St., Frederick, MD 21701 / 301-694-3015
Have a late night and can't face fixing Sunday brunch? Never mind. Put all family members in the car and drive to Frederick's tasteful Acacia restaurant, where a young staff and energetic kitchen are turning heads with their distinctive menu. In a pretty setting with its main dining room backing onto an enclosed garden, patrons can sip on a lobster bisque that is the essence of lobster then move on to several substantial and inventive main dishes. Eggs with sausage brings a duet of farm eggs paired with spicy lamb sausages, and the vegetable frittata receives a flavor boost from a layer of melted goat cheese. Don't skip desserts: not only is there a pastry cart---perhaps wheeled out only for dinner---but the menu sweets include a drop-dead chocolate mousse sandwich. Dinners are just as edgy, with such choices as herbed rack of young lamb, salt-roasted jumbo scallops, and slow-braised veal cheeks. Don't be shy about asking for help with the wine list: Acacia's is a four-page document that might even stump the experts.
 
 

Café Deluxe
4910 Elm St., Bethesda, MD 20814 / 301-656-3131
Like its older sister restaurant downtown, this Bethesda site features an American-casual menu, which judging from the noise level, appeals to a large audience, from toddlers in strollers to businessmen at the bar: The place resounds with chattering voices and tinkling cutlery as loads of people either bar hop or simply overeat. As for appetizers, we found that the creamed spinach dip and chips featured more chips than dip, so you might look at the goat cheese salad or possibly the crispy chicken spring rolls as better starters for the entrées. The kitchen offers several sandwich selections---we found the roasted lamb and goat cheese mediocre---and such appealing full meals as an herb-roasted chicken with mashed potatoes (real comfort food) and chicken potpie, steamed mussels and grilled meatloaf also with mashed potatoes. Desserts don't deserve gold stars, the apple pie with caramel sauce was rather mushy, and the lackluster chocolate chip cookie pie has been replaced with a brownie dessert. Yet even if every dish doesn't ring true, the whole place is fun and convivial, a true neighborhood happening. Also located at 3228 Wisconsin Ave. NW, Cleveland Park, Washington DC, 202-686-2233; and 1800 International Dr., Tysons Corner, Va., 703-761-0600.
 
 

The Comus Inn at Sugarloaf Mountain
23900 Old Hundred Rd., Dickerson, MD 20842 / 301-349-5100
The rebirth of this Maryland institution is a welcome one, with an owner-manager that has put a lot of thought, to say nothing of money, into revamping the menu and the setting---it will once again become a major dining destination. No detail is overlooked: you'll find a fully staffed kitchen with impeccable credentials, outstanding ideas, and a bravura display of food. Take the Sunday brunch, which here trumps all competition with its lavish display of meats at the carving station, sweet breads and muffins as tiny as thimbles, egg dishes, blintzes with hot strawberry sauce, and a dessert table festooned with enough calories and sweet treats to keep folks happy for the coming year. Lunch beckons with The Sugarloaf Burger and the Virginia ham with Brie sandwich. If daytime hours elude you, content yourself with the fabulous pre-set dinner: three-, four-, or five-course meals that measure up to anything done in DC. The menu changes seasonally, but you may find curried winter oysters in Champagne; scallops seared with baby beets and served with a Parmesan custard; or butter-poached, five-spice lobster. All very elegant! But the whole meal is eclipsed by the extraordinary vistas: rolling Maryland farmland with the Sugarloaf Mountains as a backdrop. Pick a clear day to visit and you may spend hours contemplating nature.
 
 

The Irish Inn at Glen Echo
6119 Tulane Ave., Glen Echo, MD 20812 / 301-229-6600
The Irish Inn at Glen Echo puts a Gaelic spin on its menu and décor without making the setting and food too overwrought with melancholy. We bet that come cold weather folks will head to the bar with its fireplace for cozy swigs of Irish whiskey with sides of shepherd's pie---or the other way around. There are some obvious Irish choices offered here including corned beef and cabbage but the menu keeps up with the seasons and changes regularly. We hope they keep the scones and Irish bread served with meals. Because it is in but not really of Washington, DC, the inn makes for a peaceful detour in a day's activities, and is ideal for lunching ladies or for business gents wanting a break from downtown DC. Gracious, friendly, quiet---and with good food.
 
 

La Ferme Restaurant
7101 Brookville Rd., Chevy Chase, MD 20815 / 301-986-5255
A farmhouse setting in the middle of staid Chevy Chase marks the location of this landmark Maryland restaurant. In business for several decades, this French-style eatery offers a classical French onion soup to start, as well as dishes such as pumpkin raviolis with pan-seared sea scallop and cassoulet of snails and sweetbread bourguignon-style. Main course include grilled Dover sole with lemon butter sauce, breast of free-range chicken with morel sauce, and braised lamb shank in a rosemary jus.
 
 

Mon Ami Gabi
7239 Woodmont Ave., Bethesda, MD 20814 / 301-654-1234
Ah, such a find. Such a French treat! This Bethesda eatery has become the coolest, hippest setting in the Maryland suburbs, and finding a seat is more than a challenge, it may well be an impossibility without a reservation. Lined up recently mid-afternoon, patient would-be patrons must have been dreaming of the steak and frites to come, with a sturdy red wine and profiteroles for dessert. Unless they opted to sit at the bar, they would need to dream for some time yet. But, once seated, what a feast: A French bistro that serves rugged, peasant-like and rather lusty meals. Don't-miss dishes include the very rich, cheese-encrusted French onion soup and the steak frites that comes in four versions, and we recommend the steak Roquefort moistened by about a pound of melted butter and the same of melted cheese. Other choices include crêpes and quiches, roast chicken and bouillabaisse, salads and oysters of the day, but the emphasis is on food of the common man served with great joie. Come. Eat. Enjoy.
 
 

Mosaic Cuisine & Café
Congressional Plz., 186 Halpine Rd., Rockville, MD 20852 / 301-468-0682
Waffles, waffles everywhere, even for lunch as the base for savory sandwiches. Weekend brunch is the ideal time to head to this Rockville eatery, because you can sensibly enjoy both a sweet and a savory waffle without qualms. Look for a breakfast egg-and-bacon savory waffle stuffed with scrambled eggs and maple-cured bacon, and a sweet waffle with strawberries and whipped cream. We delighted in the luncheon waffle, the corned beef sandwich with Swiss cheese and Russian dressing, a very sophisticated and delicate interpretation of the typical deli sandwich. The waffle-sandwich list goes on, but of course, it's not all about waffles. Lunchtimes also mean lusty soups and interesting salads, as well as tortes filled with cheese, mushrooms, caramelized onions or grilled salmon. Dinners step away from the waffle theme entirely with a half boneless chicken Basquaise, pan-seared rainbow trout, crusted pork medallion, or spring lamb wrapped in phyllo. French ideas, American interpretation, unusual fare.
 
 

Mrs. K's Restaurant
9201 Colesville Rd., Silver Spring, MD 20910 / 301-589-3500
While many other restaurants in the DC area go trendy, the venerable Mrs. K's keeps its place on the city's dining roster by dint of its picturesque setting and its all-American cuisine. Management has also installed a wine cellar stored in specially built caves. The regular menu features both contemporary and traditional dishes, some with just a hint of Caribbean influences. But perhaps its shining moment is the Sunday buffet, a splendid spread of just about every imaginable breakfast and brunch item---note: the buffet line-up changes weekly---including a carving station, an omelet station, Belgian waffles and fresh oysters, to name just a few of the offerings. Dinner brings appetizers like grilled tiger shrimp while entrées may include herb-crusted Atlantic salmon, pork loin and Cornish hen.
 
 

Normandie Farm
10710 Falls Rd., Potomac, MD 20854 / 301-983-8838
One of Washington's landmark restaurants, the Normandie Farm has commanded respect and a devoted following who trek to Potomac for the farm's abundant and outstanding French dishes and the wickedly sumptuous Sunday brunch, a meal that converts dieters into hedonists. No wonder: The oversized popovers, puffed up like mini balloons, are a meal in themselves and have become a restaurant trademark. To prove their point, management even uses the word popovers as their Web address. We joined a Sunday throng who crowded around the lavish brunch buffet, loaded with everything from fresh oysters and stacks of smoked salmon to wheels of roast beef, lamb with tarragon, and wedges of brie, hearts of palm salad and eggs Benedict---the selections were infinite. Owner/chef Cary G. Prokos rules a kitchen that turns out lobster bisque and homemade country pâté to begin a meal that might include duckling, calf's liver, tournedos or Châteaubriand. If price were never an option, this would become a weekly habit for many Washingtonians---the food is that outstanding.
 
 

Old Angler's Inn
10801 MacArthur Blvd., Potomac, MD 20854 / 301-365-2425
A favorite of generations of Washingtonians, more for its location than its cooking, the Old Angler's Inn sits just across the road from the C&O Canal. In summer, the deck is about as picturesque as any outdoor dining spot in the Washington metro area. In winter, the ambience is made even cozier by the roaring fire in the downstairs sitting room, where you can have a pre- or post-dinner drink. Ingredients are good, preparations are simple and cooking times are near-perfect. Roast fish and meats are well executed. You might also consider ordering a tasting menu for the entire table. It might start with a Maine lobster tail with Thai curry sauce, continue with a silken pumpkin soup, followed by peppercorn-crusted tuna and rack of lamb and a hazelnut-chocolate cake for dessert.
 
 

(all people watching this list)
MORE LISTS
RECOMMENDED LISTS