THE TOP TEN Schools With the Most Intense Greek Life
Article provided by The Princeton Review
Whether they're throwing parties on Fraternity Row or completing service projects in the surrounding community, the Greek organizations on campus are always busy. Love 'em or hate 'em, you can bet these students know how to have a good time (and might even occasionally let you join in on the fun). The Princeton Review's survey of 120,000 college students for "The Best 368 Colleges: 2009 Edition" revealed the top 10 schools with the most happening frat and sorority scene. Read excerpts from the students' responses to the survey below.
Article provided by The Princeton Review Whether they're throwing parties on Fraternity Row or completing service projects in the surrounding community, the...  
more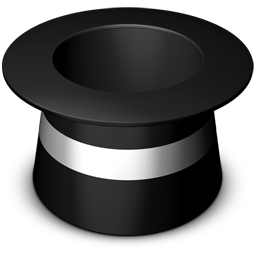 Birmingham-Southern College
Birmingham, Ala.
Campus life includes "many student organizations, a very strong Greek system, [and] many different shows throughout the year, from dance to theater to music to art, all produced by the performing arts departments. "One student sums up, "Fun is either a night out in Birmingham -- that's what you do if you have money: You go out to eat, then to the bars, a movie or a small off-campus party at someone's apartment -- or, if you're broke and you want to have fun, you usually end up on Fraternity Row. At least one of the fraternities is usually having a party, and there are always people down there." Students who considered Birmingham-Southern also looked at Rhodes College, Furman University, Samford University and The University of Alabama at Tuscaloosa.
 
 

Wofford College
Spartanburg, S.C.
Students agree that the Greek houses are "the center of campus, not only for the social scene but also as the leaders in the classroom and on-campus organizations." Undergrads warn that "on the weekends, the partying can be pretty intense as people relieve stress from their workload during the week." Students who considered Wofford also looked at Wake Forest University, Furman University, University of South Carolina -- Columbia and Clemson University.
 
 

Bucknell University
Lewisburg, Pa.
Greek organizations play a huge role on campus; one reluctant fraternity member writes, "I never thought I would join a fraternity, and the prevalence of Greek life was one of the downsides of coming here originally, but I found a group of guys where I fit in quite well, so I spend a lot of time on fraternity activities. But that's really my choice because I enjoy it." Students who considered Bucknell also looked at Boston College, Tufts University, Colgate University and Lehigh University.
 
 

Transylvania University
Lexington, Ky.
The most prominent aspect of Transylvania's social life is the "overwhelming" Greek system. "Everything that happens on campus has some sort of affiliation with sororities or fraternities." "New students almost feel pressured into joining," and if you don't pledge, "it's generally up to you to make your own fun." "Not every student can handle going to school in this environment," cautions a junior. "Others absolutely flourish in it." "Loud" parties are popular, and a strong contingent of students gets "rowdy" and "really intoxicated" on the weekends. "Alcohol laws are lenient." "We are a wet campus," explains a senior, "so, if you are 21, it is legal to have a small amount of alcohol in your room." Students who considered Transylvania also looked at Vanderbilt University, Miami University, University of Kentucky and Centre College.
 
 

University of Mississippi
University, Miss.
An "extremely popular" Greek system is one tradition that hasn't lost any steam at Mississippi; for many undergrads, "Most all activities outside of class or studying are centered on Greek life," which includes not only "an enormous amount of drinking and partying," but also "being among the most involved and active people on campus." Students who considered University of Mississippi also looked at Mississippi State University, Vanderbilt University, Auburn University and Louisiana State University.
 
 

Penn State -- University Park
University Park, Pa.
At a university this size, "you can do anything and everything" in your free time. Besides football, one of the most popular things to partake in is the partying. "People party as hard on the weekends as they study during the week." Popular choices for freshmen and sophomores are "frat or apartment parties," while "For those over 21, Penn State's College Avenue has a great range of over 20 bars for students to choose from." Students who considered Penn State -- University Park also looked at University of Maryland -- College Park, University of Michigan -- Ann Arbor, Cornell University and Lehigh University.
 
 

DePauw University
Greencastle, Ind.
Few schools are as Greek as DePauw, but students are quick to point out that "it is by no means 'Animal House.'" The Greek system here is more holistic than that. It "promotes not only social activities but also philanthropic events." That's not to say there aren't lots of frat parties here. There are. But "The administration has cracked down big time" on the larger frat parties, and "Now there are just small parties in apartments and dorms." One recently issued rule is that freshmen "will not be allowed on Greek property until after Rush, which is the first week of second semester." Students who considered DePauw also looked at University of Notre Dame, Vanderbilt University, Indiana University at Bloomington and Northwestern University.
 
 

Randolph-Macon College
Ashland, Va.
"Greek life is key" at R-MC. "When people say there is nothing going on it is usually because no fraternity is having any parties for the students to go to." Whether at frat parties on campus or at bars in Richmond (which is just 10 miles away), drinking is a popular activity, many students claim. Students who considered Randolph-Macon also looked at University of Virginia, Roanoke College, Virginia Tech and Christopher Newport University.
 
 

Lehigh University
Bethlehem, Pa.
Even though studying takes up most weeknights at Lehigh, the majority of students agree that "drinking is king at Lehigh" and "Greek life is everything." "It's party hard, work hard. We have all the Ivy League rejects who are crazy competitive combined with crazy parties. What's better?" asks a sophomore. Students who considered Lehigh also looked at Cornell University, Boston College, University of Pennsylvania, Johns Hopkins University, Carnegie Mellon University and Tufts University.
 
 

University of Florida
Gainesville, Fla.
Though the UF student body often conjures to mind the "Greek macho man" and the "Barbie blonde" for many, with undergrad enrollment around 35,000, "it's hard to define the typical student" here. Though if there's one thing that defines students here, it's that they "like to have fun," undergrads say. Fortunately for them the opportunities are ample. There is "a lot of stuff to do on campus," and if partying is your thing, there are "37 fraternity/sorority houses" and "an ample number of clubs to check out" in downtown Gainesville. Students who considered University of Florida also looked at Florida State University, University of Miami, University of Central Florida, University of South Florida and University of Georgia.
 
 

[source: https://spotlight.encarta.msn.com/Features/encnet_Departments_College_default_article_Top10GreekLife09.html ]
(all people watching this list)
MORE LISTS
RECOMMENDED LISTS