THE TOP TEN TOP TEN TELEVISION SPOKESPEOPLE
https://www.examiner.com/x-5967-Nashville-Entertainment-Examiner~y2009m6d29-Spokesperson-Billy-Mays-death-prompts-a-look-at-other-classic-TV-pitchmen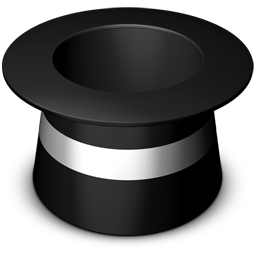 Hands-down the most iconic of all product spokespersons in the TV era is supermarket manager, George Whipple. From 1964 until 1985, actor Dick Wilson played Mr. Whipple, the over-protective grocer who urged customers to resist the temptation of caressing the supple rolls of Charmin toilet tissue. As he chastised shoppers, begging them, "Please don't squeeze the Charmin," he couldn't keep from doing so himself. In a 1970s survey, Mr. Whipple was named the most recognizable face in America, besting then-president Jimmy Carter. Near the end of the 70s, Charmin's parent company, Proctor & Gamble conducted another survey and the still-popular spokes-character came in third behind dejected President, Richard Nixon and preacher Billy Graham.Wilson, a character actor who appeared in everything from Bewitched and Gidget to Fantasy Island and Quincy, found fame and fortune starring in more than 500 Charmin commercials. Working an average of 12 days each year, Wilson earned a reported $300,000 annually as Mr. Whipple. After a fourteen year hiatus, he made a brief return as Mr. Whipple in 1999 in a series of commercials lamenting the fact that he couldn't retire from the grocery because someone had to keep patrons from being tempted to squeeze the bathtissue. A less successful campaign attempted to launch the catchphrase, "Is Mr. Whipple watching?" but in 2000, the flustered shopkeeper personal was put aside in favor of the tacky animated Charmin bear campaign. A&W Root Beer parodied Mr. Whipple in a commercial for their product. In his A&W commercial, a closeup of someone gripping a can of root beer too tightly, reveals they keep spilling the product, so the director steps into the shot and ask why the actor keeps squeezing the cans. A wide shot reveals Wilson, who quips, "Force of habit, I guess." Wilson died at the age of 91 in 2007.
 
 
 
 

Nancy Walker's Rosie the Waitress soakes up the number two spot. After a brief stint as the housekeeper on the final season of Family Affair, character actress Walker was cast as the smart-mouthed tough-talking diner waitress in a series of commercials for Bounty paper towels. Despite early film roles, numerous TV appearances and the successful turn as the stereotypical jewish mother Ida Morgenstern to Mary Tyler Moore's gal-pal, Rhoda in the mid-to late 1970s, it was her memorable 20 years stint uttering the catchphrase, "The Quicker Picker-upper" in the now iconic TV ads that would make her more recognizable than any other role of her career. After she dried up her last spill as Rosie, Walker enjoyed a resurgence of popularity in a recurring role as snarky Angela, sister to Sophia Petrillo on NBC's hit comedy, The Golden Girls. At the time of her death in 1992, Walker was starring in the sitcom True Colors on FOX.
 
 
 
 

"Where's The Beef" was the catchphrase made famous by the spunky little old lady in commercials trumpeting the fact that unlike the competion, Wendy's hamburgers contained massive amounts of meat in their burgers. Clara Peller, an unknown 81-year-old actress asked the question beginning in 1984 in a series of commercials aimed at taking a bite out of fast food powerhouse McDonalds. The campaign worked. After her initial appearance as the crotchety customer, Wendy's sales jumped 31% to a then-record $945 million worldwide. Her tenure was cut short only a year later when she was fired from Wendy's because of her appearance in a Prego Plus Spaghetti Sauce commercial, during which she loudly proclaimed, "I found it." Peller said she didn't see Prego as competition for the fast food chain, and therefore took the new role. Wendy's, however, felt like she was infringing on their slogan, thus slamming their produce. A two year slump in sales followed Peller's dismissal. Parlayed by the success of her Wendy's campaign, the actress appeared in a 1984 SNL skit. She had a small role in the 1985 driving school comedy Moving Violations, during which she deadpanned the line, "Where's the bags." In 1985's horror/consumerism satire,The Stuff, Peller continued milking her fifteen minutes of fame by calling out, "Where's the stuff." Clara died at the age of 85 in 1987.
 
 
 
 

The most modern of the pitchmen in our countdown come in the slimmed down form of Jared Fogle, the Subway Sandwich guy. Fogel, who used to wear size 6XL shirts, lost more than 245 pounds in a year from eating a diet primarily made up of Subway sandwiches. Beginning in late 1999/ early 2000, Jared became the face of the popular sub shop. Sales of the sandwiches skyrocketed with Jared as the center of their ad campaign. In 2005, after five years as the face of Subway, it was announced that Jared was severing his ties with the company. That resulted in a 10% drop in sales, until Subway smartly resigned the spokesperson. Beginning with their 2008 slogan, Five dollar footlongs, Jared's waistline isn't the only thing that has shrunken. While he is officially still on the payroll, Jared is no longer their main advertising focus. Just last month, Jared was a special guest ringside at a World Wrestling Entertainment's Monday Night Raw match between Mickie James and Maryse.
 
 
 
 

For three decades, from 1966 until 1992, theatre actress Jan Miner, in the role of Madge the Manicurist, convinced ladies to relax as she massaged their hands in Palmolive dish washing liquid. Miner's lengthy career began in the late 40s on the radio detective drama, Boston Blackie. In the 50s she was a cast member of the CBS drama, Crime Photographer. Primarily a stage actress, Jan often appeared onstage with her husband, Richard Merrell. The duo starred together in The Gin Game, Night Must Fall and Saturday, Sunday, Monday among others. In later years, she took on supporting film roles. She appeared as Lenny Bruce's mother in the biopic Lenny, alongside Dustin Hoffman and counted Cher as her co-stars in 1990's Mermaids. As pitchwoman for the popular emerald green dish soap, Miner assured clients of the fictional Salon East Beauty Parlor that "Palmolive softens hands while you do the dishes," she also famously added, "Relax, you're soaking in it." In the early 90s, as her more than twenty-five years as Madge were drawing to a close, she spoofed herself in a rarely seen A&W Root Beer ad, in which she soaks her hands in a mug of the non-alcoholic foamer. Miner died of heart failure in 1998. That same year, the occult hit, Buffy The Vampire Slayer payed tribute to Madge in the episode titled, Go Fish, when the line "You're soaking in it, bud" was muttered.
 
 
 
 

For more than 20 years, actor Jesse White played The Lonely Maytag Repairman in a long-running series of ads for the major appliance company. From 1967 until 1988, Jesse was the sole Maytag repairman featured in their TV and print campaigns. Astute vintage TV buffs will remember White from numerous guest roles, including The Ann Sothern Show, Private Secretary, Make Room For Daddy, I Dream of Jeannie and The Twilight Zone. He also appeared in more than 50 movies, including The Bad Seed, Lauren Bacall's Designing Woman, Marjorie Morningstar, The Ghost in the Invisible Bikini, the last of the popular Beach Party films, and his last film, an appearance in John Goodman's Matinee in 1993. In a smart move, Maytag cast younger actors alongside White in his later commercials, as he schooled the young eager repairmen on the loneliness of working for such an upstanding and dependable company. Upon his retirement as spokes person, Maytag continued to utilize the Lonely Repairman character, but they're just not the same as the original. White died from a heart attack brought on by a surgical procedure in 1997.
 
 
 
 

Another blast from the past is cereal-hater Mikey. From 1971 to 1987, a young John Gilchrist was cast as one of three brothers sitting around the breakfast table. While his two older brothers debated the chances of picky eater, Mikey trying his good for you Life cereal, Mikey surprises everyone by taking a big spoonful. The catchphrase, "He likes it. Hey, Mikey!" was born. In addition to pushing Life, Gilchrist appeared in more than 250 commercials in which he apparently liked Pepto Bismol, Jello and Skippy peanut butter. Contrary to popular folklore, the young actor did not die of a combination of Coca-cola and Pop Rocks, instead, he is happy and healthy and likes working as a radio advertising executive.
 
 
 
 

This one goes back to my very early childhood, but she's one of my favorites. Actress Jane Withers' portrayal of Josephine the Plumber pitched the powers of Comet cleanser throughout the 1960s and 1970s. Prior to playing Josephine, Withers enjoyed a lengthy film career as a child star, having first gained notoriety co-starring alongside Shirley Temple in 1934's Bright Eyes. She retired from acting for a brief stint in the late 40s to concentrate on marriage and family. In 1956, she returned to acting and landed a supporting role in the iconic film, Giant, which starred Rock Hudson, Elizabeth Taylor and James Dean. After the death of fellow film veteran, Mary Wickes, Withers stepped in as voice-over for the character Laverne, one of three feisty gargoyles in Disney's animated film, The Hunchback of Notre Dame, and it's sequel. These days, Withers lives in California, and from what I hear from a dear friend of mine, she is just as spirited and sweet as ever.
 
 
 
 

The 1980s Purity Dairy campaign, created by Nashville's own Carden and Cherry advertising agency introduced the world to Ernest P. Worrell. With his catchprase "Hey Vern" and his overly animated facial expressions, Actor Jim Varney became the unlikely face of Purity Milk from 1980 until 1985. While Purity was a local camgaing, Varney parlayed the character into national recognition in a TV's Hey Vern, It's Ernest, as well as a string of successful movies well into the 1990s. Varney passed away in 2000 from lung cancer.
 
 
 
 

Rounding out the list is Benjamin Curtis, better know as Steven, The Dell Dude. Long before Drew Barrymore's former boyfriend, Justin Long was known as a Mac, TV viewers were introduced to Curtis as a college dude who was stoked about his Dell computer. Curtis, who's catchphrase was "Dude, your getting a Dell" appeared in ads for the pc company from 2000 until 2003 when he was arrested attempting to buy a small bag of marijuana. His record was eventually cleared, with the condition that he remain clean for 12 months. Dell fired him and in 2004 he briefly appeared in a marketing campaign for Gameznflix. He began was known to have resorted to waiting tables in 2007 and is lead singer of the band, Samvara.
 
 
 
 

(all people watching this list)
MORE LISTS
RECOMMENDED LISTS